Download Page as PDF

Detector Types

Standard Line Detectors
We can provide crystals in the form of plates, rods, and special shapes. We can provide diameters ranges from 3 mm up to 40 mm and thicknesses from 0.5 to 5 mm or more. One or more faces can be polished and thin aluminum or ITO entrance window are an option.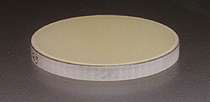 Image Screens
Specially graded crystal materials tested for optical homogeneity are used to produce thin YAG:Ce and YAP:Ce screens. Typical screens can be made down to 0.2 - 0.1 mm, depending on diameter and scintillation material.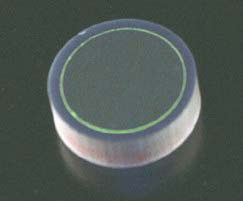 Very Thin Image Screens
Very thin YAG:Ce screens down to thickness of 10 µm optically coupled to FOP (Fiber Optic Plate) or glass base are now available. Screens are designed for use in electron, X-Ray or UV (Ultra Violet light) imaging. To improve the quality of the system, we can offer these thin screen with glue thickness is less then 1µm. Optional Al, ITO or C (Aluminum, Indium Tin Oxide or Carbon) conductive and reflection coating on entrance window are available as is an optional AR coating on light output window.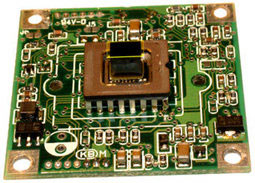 We can provide an optical coupling of YAG:Ce/FOP image detector to a customer's CCD image sensor. We have perfected very thin YAG:Ce screens for electron or X-ray imaging that are optically coupled to fiber optic or glass substrates.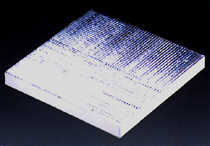 Detection Arrays
For position sensitive detectors, we can build matrices and bars as with elements as small 0.3 x 0.3 mm up to several millimeters depending on the material and construction of the array. These are typically made from YAP:Ce, CsI:Tl, BGO and other scintillation materials.

Electron Microscope Detectors
We offer a variety of YAG:Ce and YAP:Ce detectors for use in electron microscopes. Our detectors feature very good life time and luminescence efficiency. The product line includes special BSE, SE or STEM detectors. We will manufacture the detectors to meet each customers individual needs and offer corresponding special light-guides as well.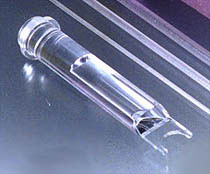 Light guides
Special light guides made from polycarbonate, glass or synthetic quartz is used to build light guides for electron microscopes and other applications.
Special Detectors
We offer special detectors and detector units that can be designed or developed for customer special needs. The range of options includes special shapes such as prisms, sphere, and more complicated shapes. We have considerable experience in the development and manufacturer of detectors for experimental physics, medicine, etc. For example, we have designed and produced annihilation detectors that combine BGO/plastic scintillation materials.